The user is God's business to meet the needs of enterprise customers an important part of marketing. The company "excellent quality, reasonable price, timely delivery, perfect service" for the purpose, and never stop to novelty and good, to provide users with high-quality services to meet the needs of users.
▲ Pre-sale services
1, to the customer detail and quality of product characteristics.
2, sent technicians to provide customers with the best technical services.
3, based customer service hotline to answer difficult questions at any time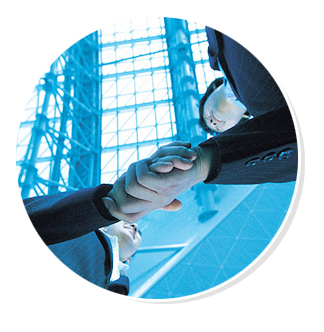 ▲ Sale Service
1, to build customer profiles and detailed records of materials, information and use.
2, cargo transportation tracking to ensure that customer service the first time.
3, goods to pay a return visit within a week telephone customer, providing technical advice.
4, the new product to: goods to technical to.
▲ Service
1, ≥ three times per quarter customer visits for advice, problem-solving.
2, received a reply within 12 hours Customer Complaint within 48 hours to go to the scene to solve the problem.
3, the provision of technical services to all costs, by the "Everest" bear.
Wholeheartedly with the customers at home and abroad to make friends, hand in hand to create brilliant tomorrow, warmly welcome friends from all circles to negotiate the business lines.